Jeffrey Campbell will put you In The Mood with these new trendy soft suede lucite heeled booties. Lucite seems to be the new trend in shoes these days. They wonderful thing about these boots for those of us who wear sizes 10 and up, is they are available in sizes 10 and 11. These groovy suede booties are available in five fun fabulous colors: black, red, purple and blue at
Solestruck.com
. On sale for $164.95.
What do you think? Do you like the new lucite trend or in layman's terms, shoes and boots with clear heels?
Tell me what you think.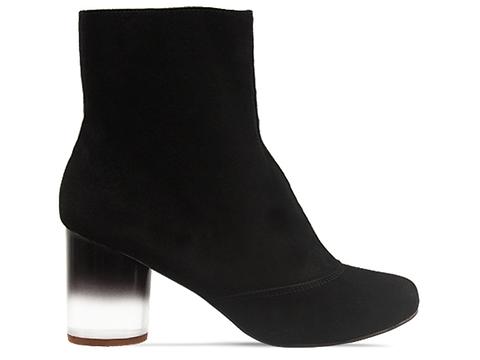 Andrea,
Because I care. Because I know how you feel. You have a friend at Your Feet Make You Unique.